GROWTH ENHANCERS
The organic formulation enhances plant growth, increases plant yield, and acts as a biological protection from harmful pests such as nematodes, bacteria, and fungi. The innovation is primarily composed of all-natural microbes, including Trichoderma Harzianum, a biological fungus used as a fungicide, and Pseudomonas Fluorescence, a living bacterium that protects plant roots from parasitic fungi and parasitic nematodes. Botanical ingredients, Neem cakes and Pongamia cakes, ("De-Oiled"), interact with these bio-agents in a complementary manner. The unique combination of ingredients stabilizes soil and naturally suppresses diseases that can devastate entire crops. In general the most illustrative trials show a reduction in nematode populations and galling or infestation of roots of crops. It can be applied through the whole production cycle form seed to field.
Bio green is an excellent plant growth stimulant in well balanced combination of amino, sea weed, nitro and folic acid combination which enhances photosynthesis in plants which provides more number of flowers, fruits and quality of crops. Especially it controls flower drops, fruit drops and fruit size.
Bangaaram Tablet & Liquid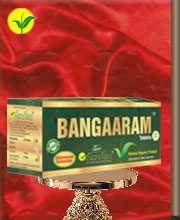 Bangaaram Tablet & Liquid is a new innovative technology which promotes the organic farming without haming the environment. The product contains growth promoting ingredients of special spirulina concentrates which gives two special effects of growth in plants as immediate and after 15 days time. This two times growth in single spray is modern technique of effervescent technology.
Being customers based firm, we offer wide assortment of Bio Jamay to our customers. This product is available as per the industry standards and in accurate composition. Bio jamay is a biotech product derived from alkaloid extract of oil seeds used as a plant protector in larval form of pests. We provide product at industry leading prices.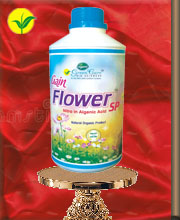 Verde is a growth promoting enzyme product for all types of Agricultural crops. It specially increases photosynthesis and quality of fruit in all crops.
Yes Winner is a biologically derived natural product of Seaweed extract which is developed through latest technology to develop more growth in plants and improves crop quality with higher yield.
Call us + (91) 90522 22469
Leave email receive newsletter